High performance coating and installation supplies for residential and commercial applications direct to the licensed contractor
We pride ourselves by using nothing but the best chemical technologies available in today's manufacturing process. We have streamlined the decorative epoxy coating installation process by offering our exclusive "DTC" Direct to Concrete epoxy basecoat product line that can withstand up to 9 lbs moisture emission rates. We also offer our proud contractors a wide selection of popular in style vinyl chip color ways and use nothing but the best ingredients in our polyaspartic clear coat system.  This making our decorative epoxy floor coating system hands-down, one of the best within the coatings industry.
Take your epoxy coating business to the next level with Factory 1.  We are aggressively seeking professional licensed, insured, & bonded epoxy floor contractors that meet our standard of excellence to help fulfill our popular epoxy garage floor installation program.  Please contact us today for details on how you can become a part of the successful F1 proud user network.
Become a vital part of a growing multi-million dollar coating industry with Factory1. The garage is going more high-tech, high-gloss and high-end at both residential and commercial locations.

  
Factory metallic "Red Wine" and "Graphite" blend. #epoxy #metallicepoxy #garageflooring #epoxygaragefloor #metalliccountertops #homedecor #garage #home #art #artwork #artistsoninstagram

Posted by Factory 1 Floor Coatings & Supply on Wednesday, September 2, 2020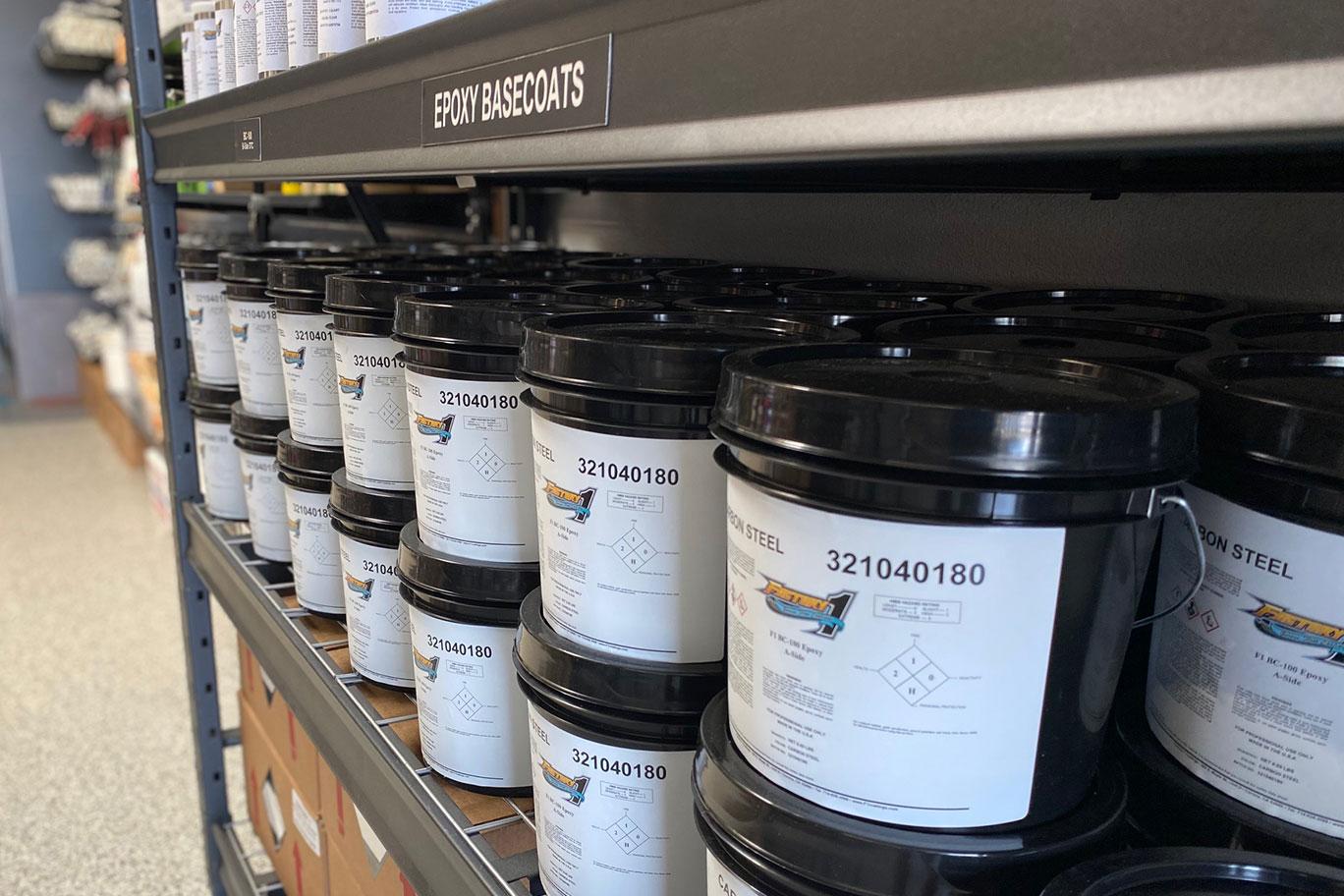 Exclusive Liquid Goods
Direct to Concrete Epoxy 9lbs MVER
High Moisture Content Epoxy up to 25 lbs MVER
Epoxy Accelerator Packs
Metallic Epoxies
Water-base Epoxies
Novolac Epoxy
Polyaspartic Clear Coats
Polyurethane Clear Coats
Crack Repair
Divot Repair
Installation Supplies
3/8" Nap Rollers
Chip Brushes
Floor Scrapers
Acetone
Masking Tapes
Masking Paper
Spike Shoes
Latex Gloves
Respirators
Hand Cleaners
Shop Towels
Mix & Measure Pails
Magic Trowels
Roller Frames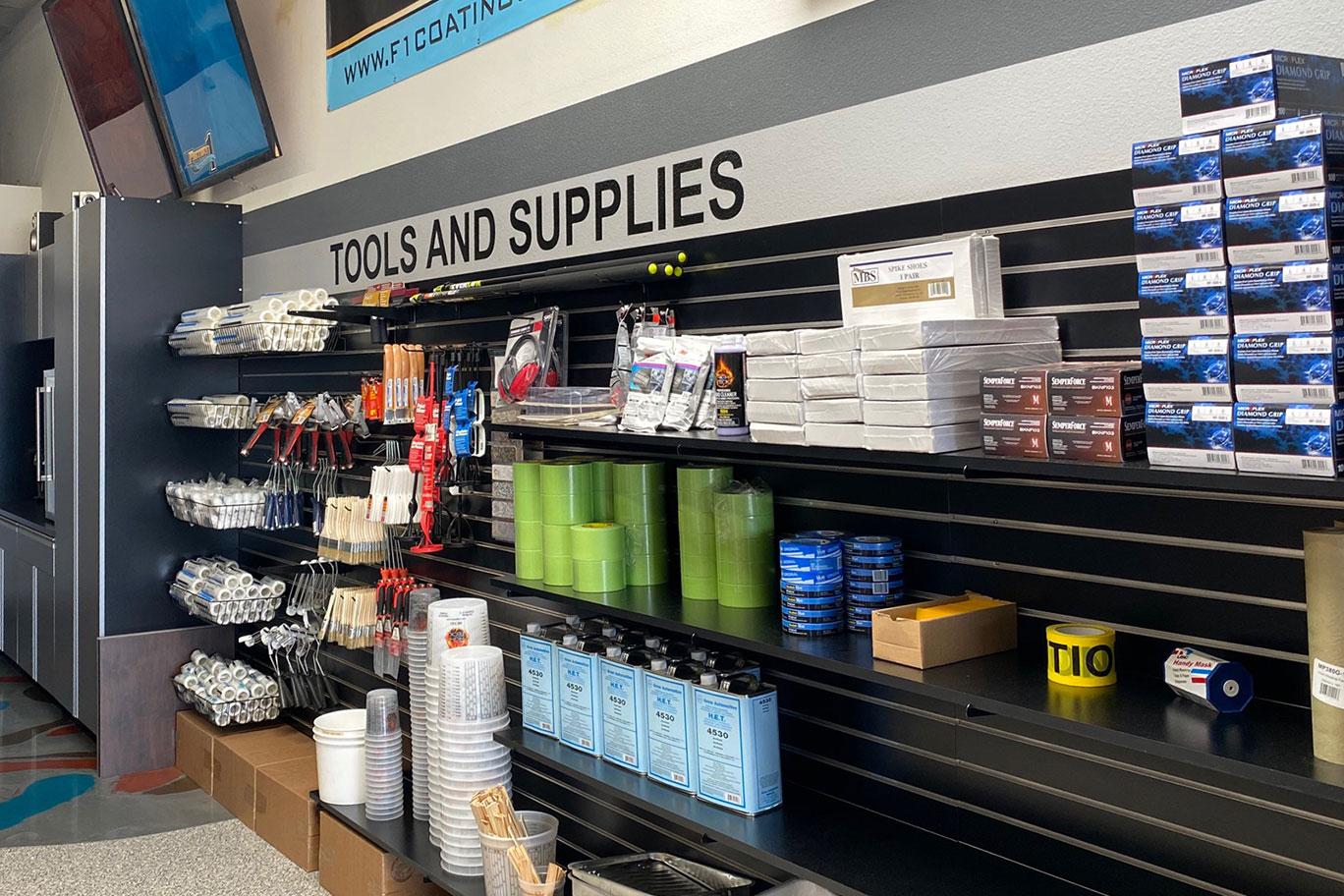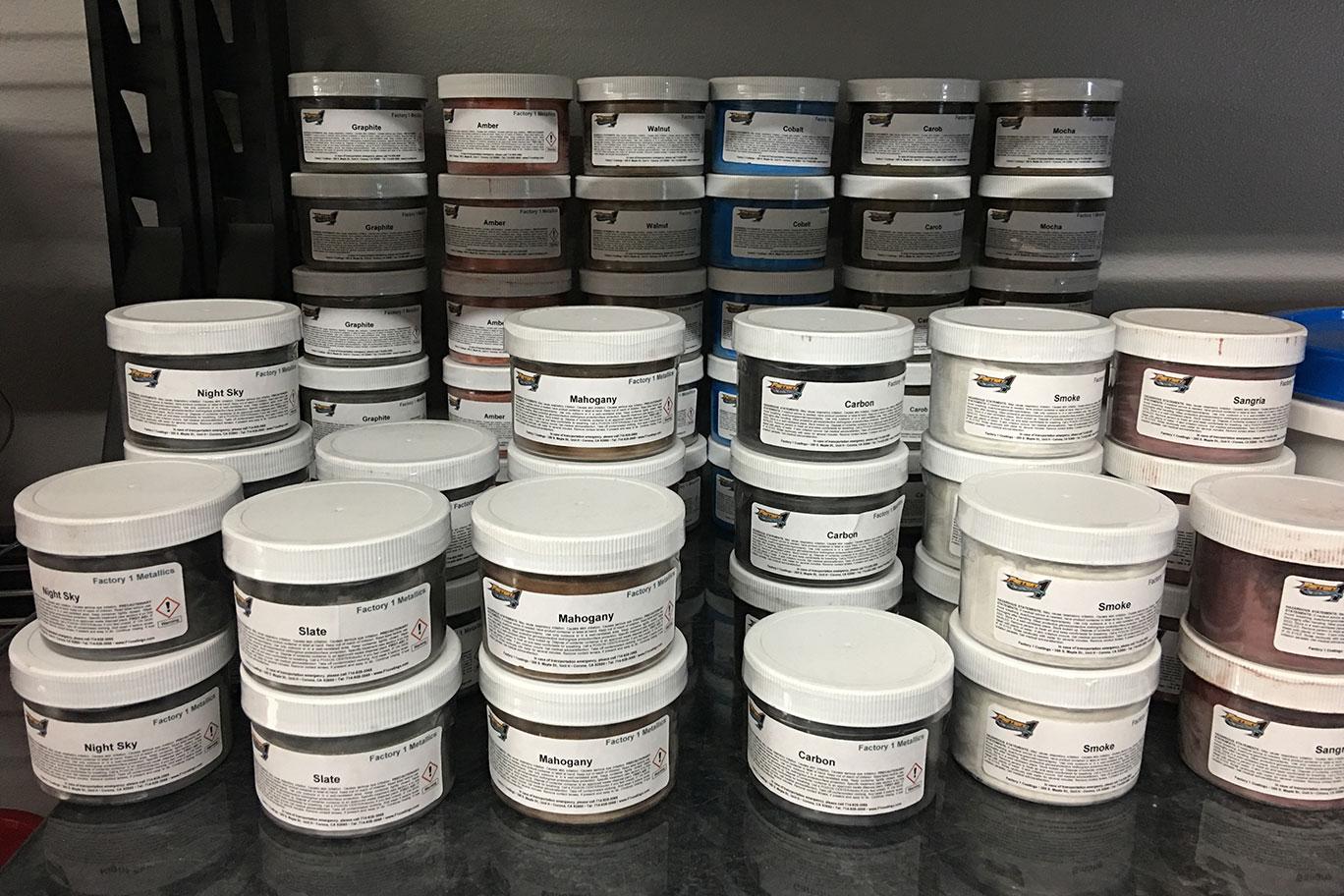 Decorative Paint Chips & Epoxy Tints
Available 3/8" Vinyl Chip Blends
Available 1" Vinyl Chip Blends
Metallic Epoxy Pigment Packs
Epoxy Solid Color Pigment Packs
Polyaspartic Pigment Packs
Unlimited Custom Vinyl Paint Chips Available Upon Order
Crushed Quartz
Concrete Surface Preparation Equipment & Tooling
Blastrac/Diamatic Prep Equipment
Diamond Products Prep Equipment
Planetary & Single Head Grinders
Tromb Dust Collection Systems
Concrete Diamond Bits
Concrete Polishing Bits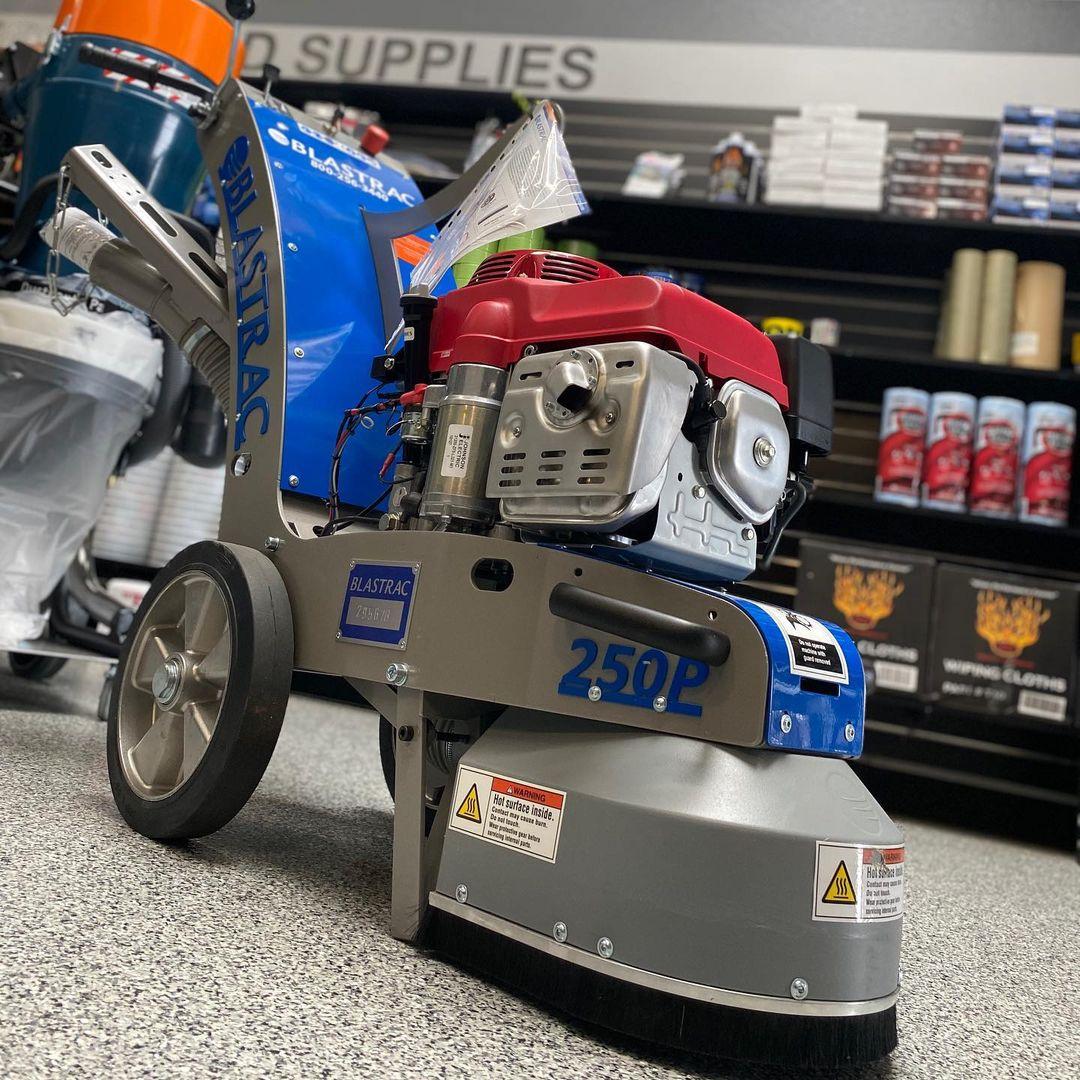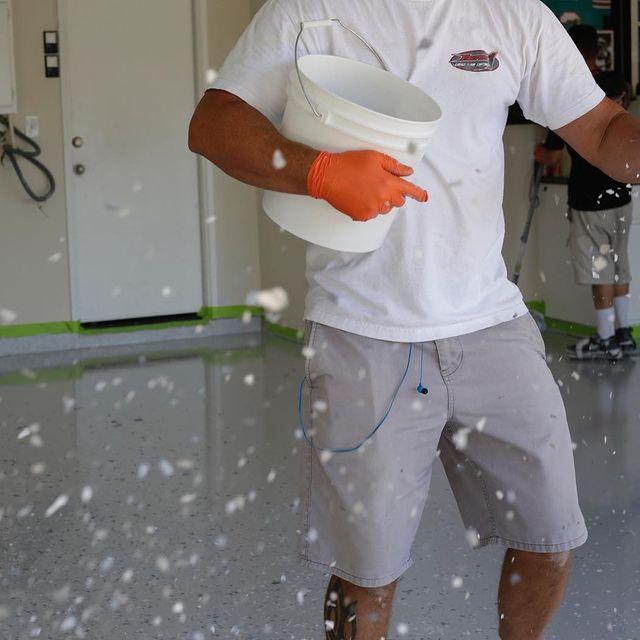 Training & Support
In-House Epoxy Installation Training Programs
Marketing Support
On-going Technical Support
How to Bid Jobs
Lead Generation Program
Pick-up and Delivery
Free Local Pick-up
Free Local Delivery/Order Size Minimum $600.00
Nationwide Shipping
Bulk Material Order Discounts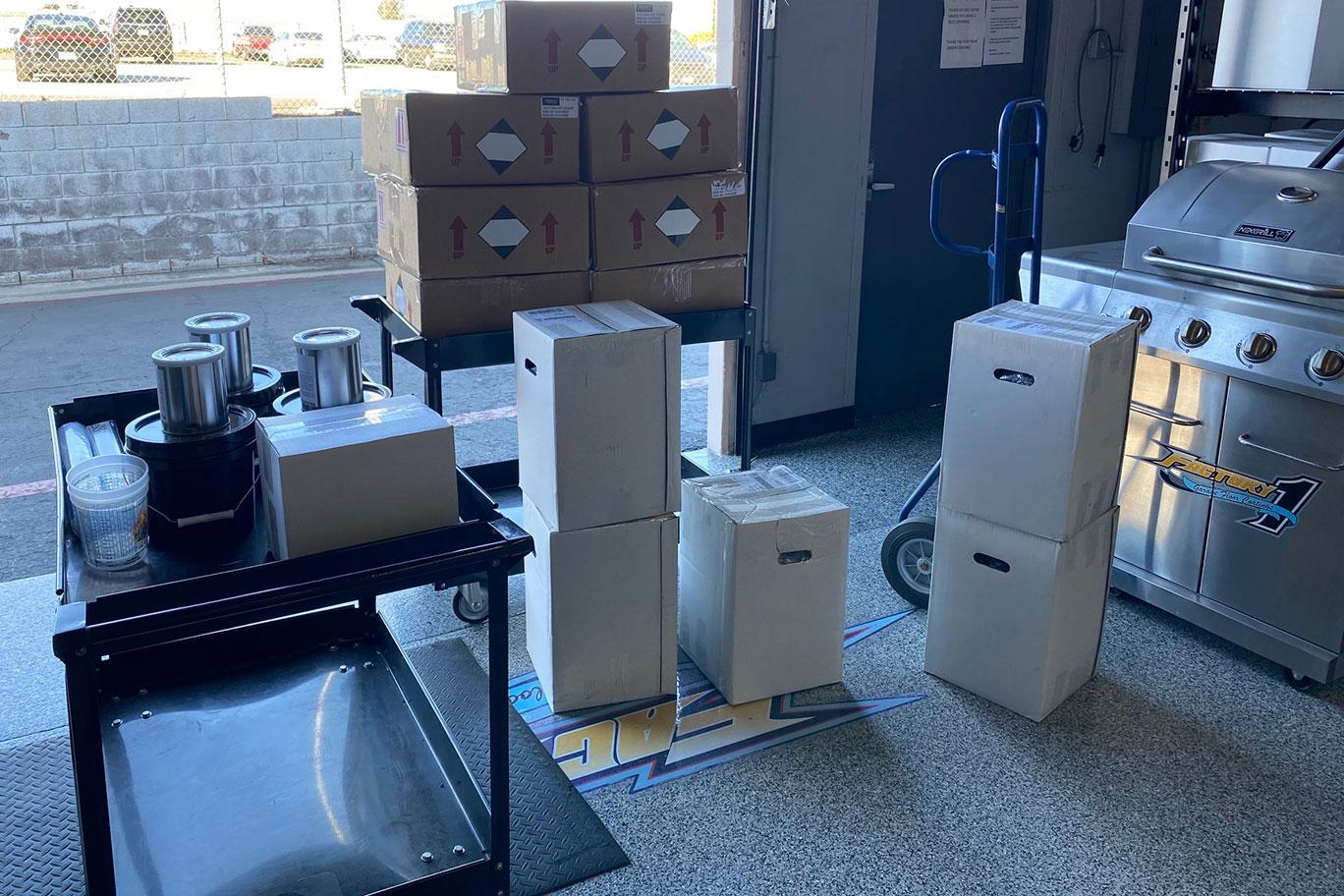 We have everything you need to get the job done right!